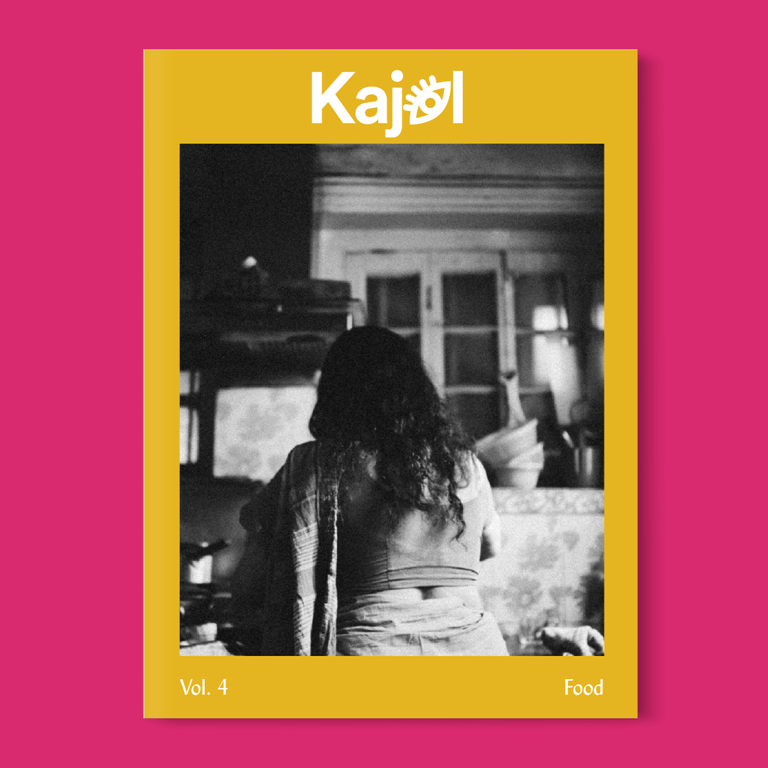 Kajal Vol. 4 – DIGITAL DOWNLOAD
Kajal Vol. 4 is about food – recipes, kitchens, the hands that make, ingredients, meals, farmer's protests, and more. This issue is packed with comics, articles, photography, art, essays, poetry, and more.
Including contributions by: Aleesha Nandhra, Aman Aheer, Amina Khan, Ankur Maniar, Ashna Ali, Fatima Jafar, Fatima Zehra, Hema Karunakaram, Jeevika Varma, Joshua Muyiwa, Kinjal Dave, Kruttika Susarla, Mallika Chandra, Maya McCoy, Mitali Desai. Nadya Agrawal, Nasrah Omar, Nick Bachan, Nikita Biswal, Noreen Wasti, Rakshita Mittal, Rini Barman, Samhita Kamisetty, Sharmain Siddiqui, Shreemayee Das, Shreyas Krishnan, Sneha Mehta, Tori Mumtaz, and Youlendree Appasamy
Edited by Nadya Agrawal, Designed by Natasha Sumant and Nadya Agrawal
150 pages
We recommend viewing this PDF in 2-page spread format.